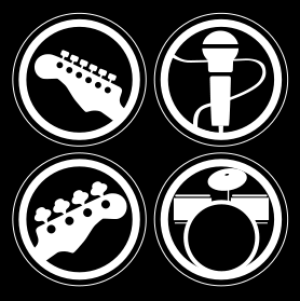 OK … so it's no big secret that I've started a band to play the album "Bits". It seems like the most logical thing to do; people want to enjoy their rock music LOUD and in a dark club where they can consume food and drink.
Well, who am I to say that they are wrong?
The band, as of now, is still nameless. We're floating along as Arman Bohn and the Bits Band and maybe that will stick. The Bits Band is Brad Kerr (bass), Gus Elg (keys) and Leb Borgerson (drums).
We are a month or two away from being ready to play live. I have a few ideas surfacing for some minimal on-stage video entertainment … but we'll see. (My Commodore 64 monitor is on its last legs).