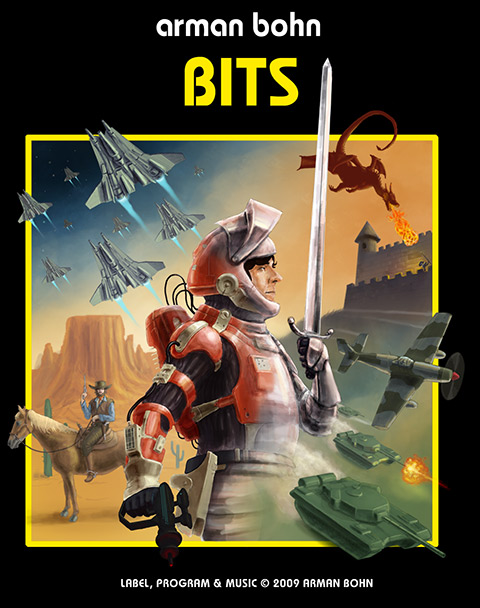 "Bits" has been released today! It is an electronic/pop/rock album, spanning many moods and environments. It was written, recorded, and mixed by Arman Bohn (me), mastered by Gus Elg, with cover art by illustrator Gideon Klindt and photographer Jonah Sutherland.
Currently, it is available here:
You can listen to the whole thing for free.
The record will be on iTunes, Rhapsody, eMusic, Amazon and such later this summer. CD's will be available when someone else decides to pay for them.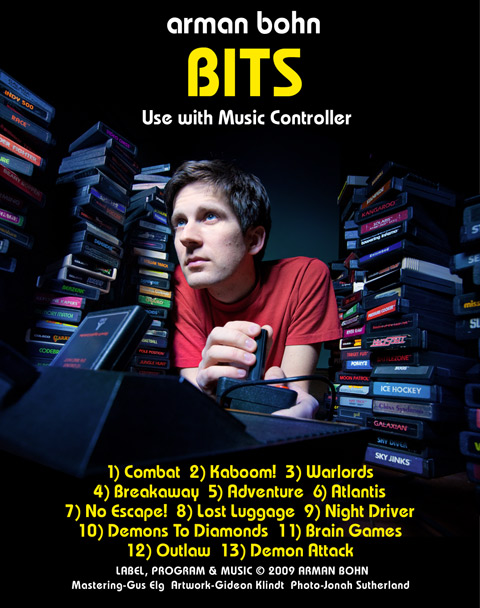 The creation and development of the album has spanned almost two years … in which time I wrote and revised the dozen or so songs on the record. The record also utilized many peculiar items that I personally constructed such as the Magical Toolbox, condenser microphones, special microphone preamplifiers, modified tube guitar amps and various virtual instruments of my own design.
Go me.
Please … TURN YOUR SPEAKERS UP VERY LOUD AND ROCK OUT UNTIL YOUR NEIGHBORS ARE BEGGING YOU TO TELL THEM WHAT YOU ARE LISTENING TO! Shout it from the stairways and rooftops … "Bits is here!!!!". Tell ten friends about this website and then tell them to tell TEN MORE!!!! You won't make a million dollars, but it'll be crazy … trust me … we can't lose.
Well, have a good time and enjoy your summer a little "Bits" …
Now I will retire and go to Disneyland.
Thanks,
The Management