Here is my first attempt at a VST instrument. Toy Piano. I use it in the song "Kaboom!" off of my next record "Bits".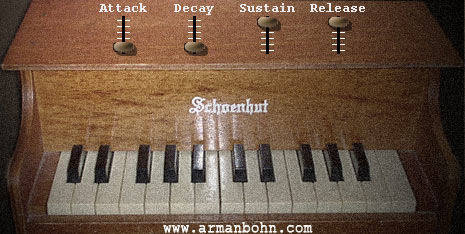 It was created from very clean samples I found here. It has a simple interface with only ADSR controls. It is velocity sensitive. Each note is individually sampled.
It runs on MIDI notes 60-84 (C5 to C7) to simulate the limited range of a real toy piano. It is wonky and slightly out of tune.
This is a BETA so USE AT YOUR OWN RISK. It works fine for me in Sonar 6PE. (Don't throw it into anything super important…)
File Link (~10mb zip file)