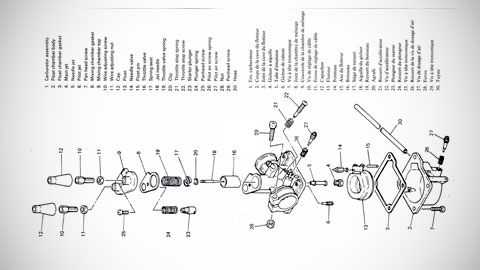 I got a bunch of parts for my moped today. A new choke cable, new speedometer cable, new foot pegs, a new air filter assembly and some plastic engine covers.
The new air cleaner is way more restrictive than the one the previous owner had duct taped to the intake before. I may have to drill it out some to let more air flow. I'll try to adjust the needle and see if I can get a better air/fuel mix first.
I also worked on the song "Outlaw" for a while as well. It is not finished yet … but it will be soon. I'm thinking I just need to finish up the "AM Radio" wordless vocal section and I'll call it good.