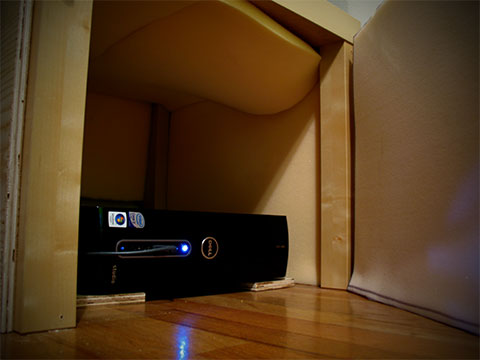 I built this box to keep the noise of my new desktop PC down. I used to record with my laptop just sitting on my desk … this system is at least 1.76 times quieter.
Note the awesome craftsmanship in the way I got the foam to bend organically following the flow of the air …
;)
So the ol' PC just hides out in there getting hotter and hotter. I think the insulating foam helps keep the computer even warmer. PC's love to get really hot right??? RIGHT????
HAR HAR HAR!!!
It's vented in the back … I think.