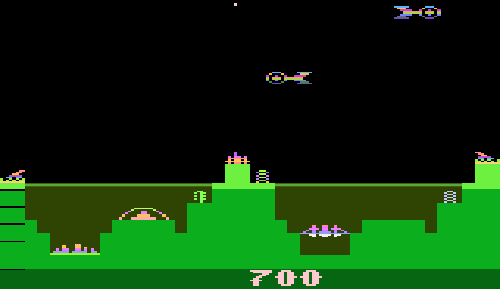 I recalibrated the song "Atlantis" tonight. I've been doing this as I go through and record the final tracks in order to prepare for mixing. I'm trying to hit about – 18db on my Master Bus before I do any sort of pseudo "mastering".
When I was in middle school, I was put into a special group called "Future Problem Solvers". It was some kind of experimental educational track where we would group up and try and find solutions to global problems like acid rain and nuclear war. Our answer to every question was always the same:
"Put a dome over it."
Acid rain melting your skin? Live in a domed city. Nuclear missiles coming your way? Live in a dome. Global warming? Dome time. Global viral pandemic? You guessed it.
No one took our recommendations back in 1987 … and look where the world is now?
You can see that in the old Imagic game "Atlantis", people lived in underwater domed cities. I guess it never helped them though …