Double Click the image above to watch the movie.
~90mb HUGE – let it stream for while before you try to play it.
This film was inspired by the doorbell in my first apartment in Portland, OR.
It took me a few years to complete this film. I storyboarded every shot in the film in 2004. I am not an illustrator so the storyboards were very basic to say the least.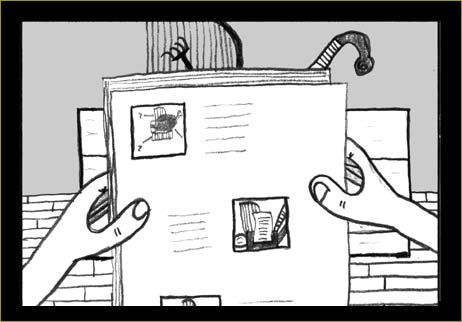 After storyboarding the film, I framed up every shot and filmed the whole thing by myself with my cheap Panasonic miniDV camcorder and a remote control. This helped out in the end; I edited the rough footage together and ended up cutting a few scenes out.
Over the next year, I put an add on Craigslist to find a local woodworker to make one of the props for the film. Molly Enright answered the add and she helped construct the music making device. By the time she finished it and I put it through some tests, I decided I needed to make some modifications to it.
This is what I ended up with.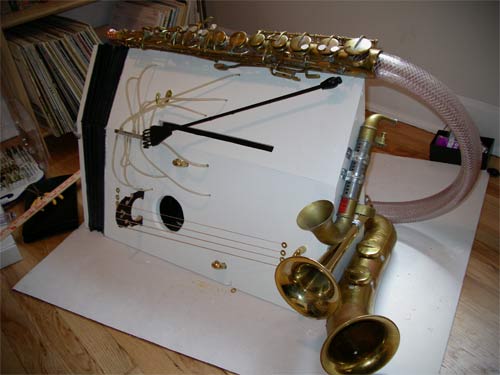 In 2005, I rented a DVX-100B and set out to shoot the film in a week with Jonah Sutherland as my DP and Liz as my assistant.
We ended up spend a day figuring out how to use the camera, and then lost another day due to an accident on the set (a glass jug filled with water exploded on the set). We ended up shooting for about three and a half days. Three and a half looong days.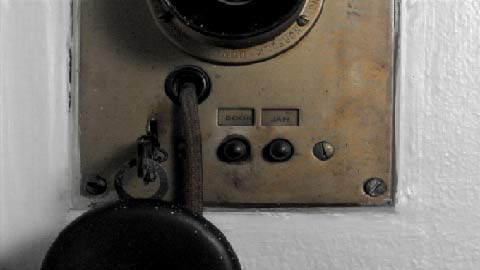 The first machine in the film was a combination of a leftover keyboard from my Lowery organ and an old typewriter that I've had since I was a little kid. Some of the parts on the second machine came from my older brother's saxophone (I sawed it apart with a hacksaw), a back-scratcher and a player piano. It took three of us to animate the second machine (me, Liz and my buddy Dave).
The soundtrack was created using sliced chromatic cello samples. I recorded a cellist playing every note, over and over in a variety of styles. I later cut out the notes I wanted and formed the melodies and themes for the movies from the original chromatic performance. I would like to re-package these samples as a VSTi someday for other people to use.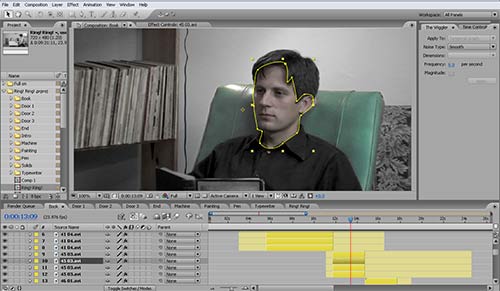 The color work was done, in many cases, by roto-scoping out certain objects and areas and "painting in" the color I wanted. I think that process took the most time out of any part of making the film. It was part of my plan from the start to have a muted color pallet that looked similar to the hand tinted films from a hundred years ago.
It was a long time in the making, but I learned quite a bit in the process.