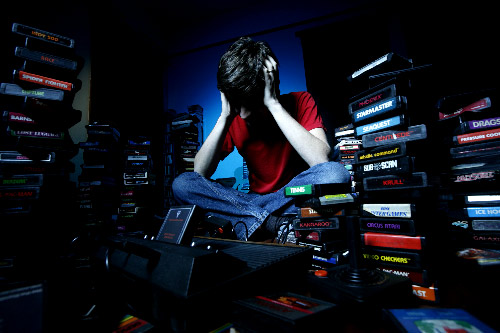 The video for "Combat" is essentially done. I only need to lock in the music track and get it finished.
Oh yeah … I'm recording an album. Huh…
I'm kind of lost as to what to do next. I have thirteen songs in various states of disarray. Some are completed demos. Some have been re-recorded. Some need lyrics. Others need guitar. They all need mixing.
It's a crazy smattering of pieces that I'm staring at and can't seem to figure out how to put back together.
My job ends in a month and I need to find work. I also have two more videos I'm starting up.
I really need to focus on the record … but I'm not sure where to start. Do I mix it myself? Sure … that's fine. Do I master it? I'd rather not.
How far do I take each performance? I have many songs with the original vocal performance recorded (as in – I wrote the lyrics and recorded them the same day). The performances aren't perfect … but they have a good energy. Guitar too … should I re-track everything????
No … this is probably a waste of time to a certain degree. I have to start sifting through it all, song by song, and figuring out what I can live with and what needs to be changed. I don't have a good amount of time to dedicate to this … so I'm kind of screwed.
I guess I'll figure it out…