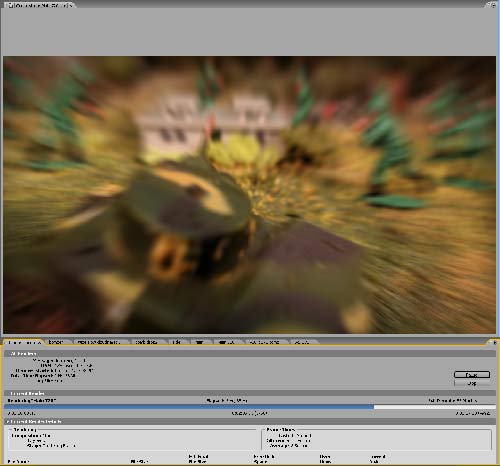 After close to eight hours of rendering my video for "Combat", I watched my first edit and decided to go back and hit a few scenes again and do some color matching between a few shots. I'm not sure how they slipped by, but I have over 200 layers in my After Effects composition, so there is some room for error in there.
I fixed the problems, and I'm rendering the next version out as I write this. I'm not sure where to post this initial cut. I might throw it on youtube or vimeo. Vimeo allows for HD streaming so I'll probably go that route first. Maybe I'll just keep it on my blog for now.
Another issue is that the underlying music is the first version of the song "Combat". I'm going to go back and re-track some of the scratch tracks in this version. I probably shouldn't go out of my way to get this version of the video out until I get the song locked down.
So … I'll probably throw a version up somewhere so that a few interested people can check it out. Later on, after I get the album finished, I'll replace the audio with the proper version of the song.