Here's another early super8 movie. The first half was shot as a stop motion experiment in my living room. The fire is one of those chemical logs you get at the supermarket. It was all shot a single frame at a time before I knew about frame doubling (when you shoot two frames for every shot instead of one to save your time and sanity).
That strange object that dissappears before the robot was a electronic toy ray gun I had since I was six. I need to find that thing – it made some great sounds.
For the second half, Chuck and I went out to a park in Bellingham and looked for creatures to film. The snake was a plus. Watch for the bug that gets run over by the slug.
The film is really scratched up – it adds to the effect I guess. When I got the footage back from Kodak, I ran it through a new (and untested) projector. It chewed the film up. I threw the projector in the trash and kept the bulb.
After shooting the film, the little robot guy lived on the dashboard of the car I was driving at the time. It was a Chevette named "The Black Ghost II" and it look like this:
(not my picture)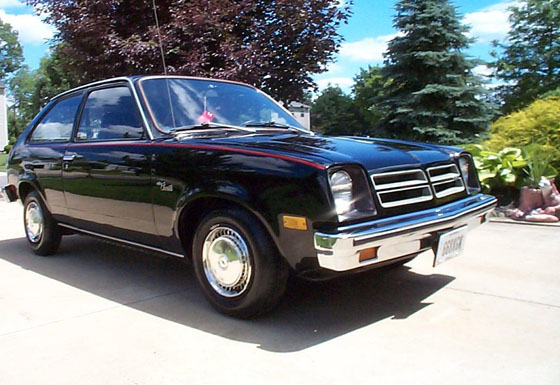 I loved that car. It was the son of the original "Black Ghost" and was the best car I ever got for $300. It eventually died of a broken heart and bad clutch.
The music in the first part of the film is from this record: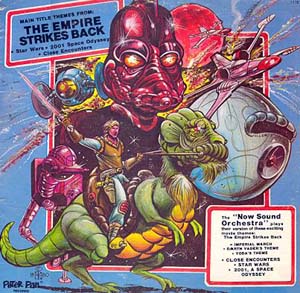 I played this record every day in first grade.
The second piece of music is from David Bowman's vortex trip in 2001.
So check out this wild and crazy animated adventure.
~23mb
Double click the image below to play: