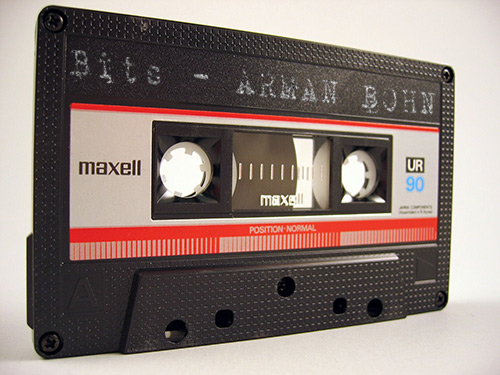 I sat down and rough mixed a few songs for my mom today. I'll be heading home for Thanksgiving and I thought I should give her an update on how "Bits" is progressing. Afterall, I did record part of the album at her house!
So it got me thinking … I used to make mix tapes all the time. Now, tapes don't really exist anymore to most people and I'll be damned if I make someone a mix CD. It just doesn't feel right. The person on the other end can shuffle the songs, skip around and what have you. The old fashioned mix tape kept people from doing this and allowed you to create a natural ebb and flow to the song order …
… which gets me thinking about how to order the songs on "Bits". I already know that "Combat" and "Demon Attack" will be the first and last songs (respectively), so where do the other eleven songs go? It will take me some time to figure out and as I track the vocals and guitar on the remaining songs each song takes on a new life.
Song order is pretty important right? Or do people just buy two songs on iTunes now???