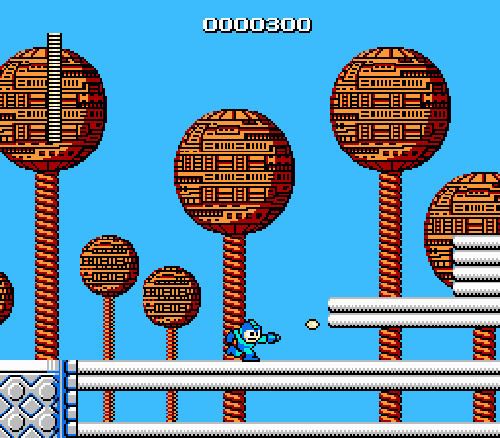 Apart from finalizing some of the last chunks of "Kaboom!" from my forthcoming album "Bits", I spent a small part of the day battling some old enemies from the original Megaman game.
Listen to the theme from the Cutman stage:
Audio clip: Adobe Flash Player (version 9 or above) is required to play this audio clip. Download the latest version here. You also need to have JavaScript enabled in your browser.
Megaman was released in the mid 1980s in the U.S. for the NES. I had the game as a kid and found it particularly challenging.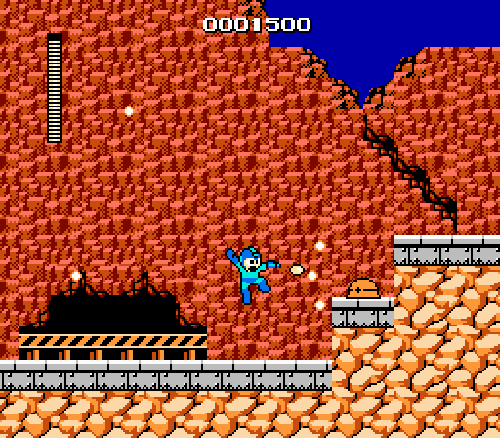 Liz and I have a Wii and I downloaded the game for it a week ago. I have been battling old foes ever since. Bombman … Iceman … Fireman … Elecman … Cutman … Gutsman – they've been waiting for a rematch for years and I'm gonna give them all I got!
I have yet to beat the final boss, Dr. Wily.
… and yes – I worked my butt off on "Kaboom!' … more on that later.