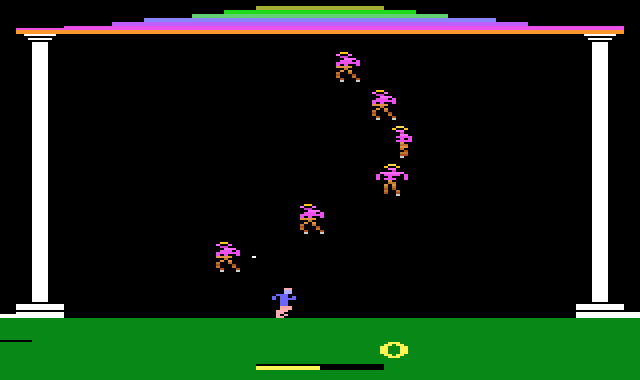 I tracked the guitars for "No Escape!" today. I thought it would go quickly due to the relative simplicity of the song. Whew! It was a tough one. I can't remember how many different combinations I tried. I ended up using the Blackheart with my old Daddy-O pedal. Miked with my 414.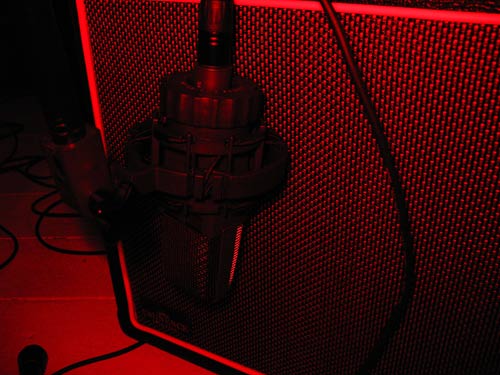 I recorded everything with manic redundancy … tracking the same line over with different sounds and pickup configurations and gain settings. I'm just hoping to blend something together that sounds like what is in my head. I feel like I have a long road ahead of me on this project.
"No Escape!" is one of the first songs I wrote for Bits. I think it went something like … Night Driver (years ago) … Outlaw … Adventure … No Escape … Lost Luggage … Demons to Diamonds. That was the first batch. There were some other ones that didn't quite make it so I might have to do another batch.
I went downtown Palouse tonight to see some live music. This was strange. You have to realize that Palouse has a population of 800 and is 15 miles from the nearest gas station. The Green Frog (where I get my coffee every morning) is a little cafe that has helped revitalize my hometown.
These high school kids played there tonight and reminded it me of when I would play music with my old friend Rafe back in the day. We would play Guns n' Roses covers at the Palouse Ice Cream Social. Here is a little video blurb of them jamming down at the Frog. I think this may have been the first live performance of a Radiohead song in Palouse.